Furnace Maintenance Services
Your furnace plays a critical role in ensuring a warm and comfortable environment at home, especially during Aurora's cold winters. As such, it is crucial to get regular furnace maintenance, and Grand Home Services is the trusted provider of professional Aurora furnace services.
At Grand Home Services, we have a team of highly-trained HVAC technicians ready to provide you with unparalleled Aurora heating services. Our expertise spans a wide range of furnace brands and models, so you can rest assured that we will deliver top-notch maintenance services.
Click here to view the furnace manufacturers we service >>
Benefits of Heating Maintenance
Our Aurora furnace services are comprehensive and are carried out by our team of licensed, experienced technicians. We don't just perform a quick inspection and leave. Instead, we offer a detailed and thorough service that includes cleaning, inspection, testing, and preventive maintenance measures to detect and address potential problems before they escalate.
Regular maintenance ensures that your furnace works efficiently and safely while prolonging its lifespan. At Grand Home Services, we are committed to delivering quality furnace services that meet and exceed your expectations.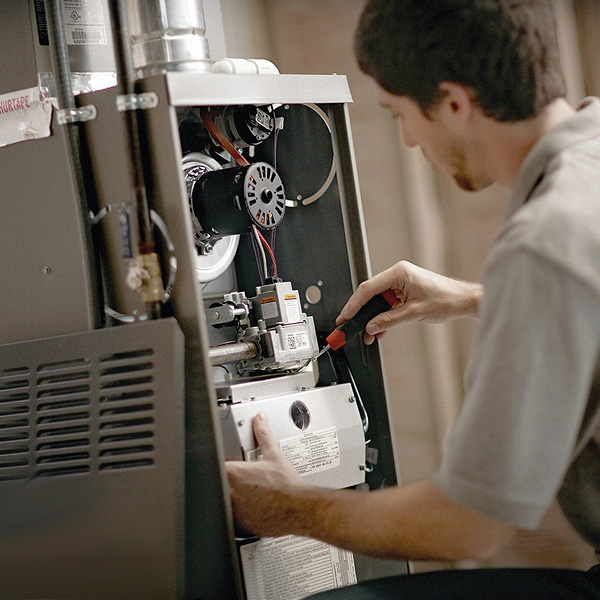 Schedule Your Aurora Furnace Maintenance Today
Our furnace maintenance service is designed to catch issues early, avoiding unexpected breakdowns and expensive emergency repairs. We help you save money and stay warm all winter. Don't wait for a furnace breakdown to remind you of the importance of regular maintenance. Get ahead of potential issues and ensure your home's comfort with our professional Aurora furnace maintenance services.
Contact Grand Home Services today to schedule your maintenance appointment.