AC Repair & Maintenance Services in Aurora
The weather here in Aurora and the surrounding Denver area can change unexpectedly, so it's best to be prepared. Having an air conditioner that can handle the sudden temperature changes, from blistering heat to freezing cold, is key to having comfort in your own home.
This is why you need to enlist the help of a professional AC repair company in Aurora like Grand Home Services. We are committed to your utmost satisfaction with the services we offer.
Air Conditioner Repair Services
Sometimes your air conditioner unit may just stop working without any notice. However, you can detect signs that your unit needs repair.
Here are some of the signs you may want to look for:
Unusual noises such as banging, clanging, and popping.
Your home cannot cool off sufficiently.
There are odd smells coming from your home's vents.
Your energy bill was unusual high this last month.
You have inconsistent cooling throughout your home.
The thermostat is constantly cycling on and off.
When you put your hand up to the vent, warm air is coming out.
Your unit will not turn on at all.
If any of these signs are showing around your Aurora home, contact Grand Home Services immediately for air conditioning repairs.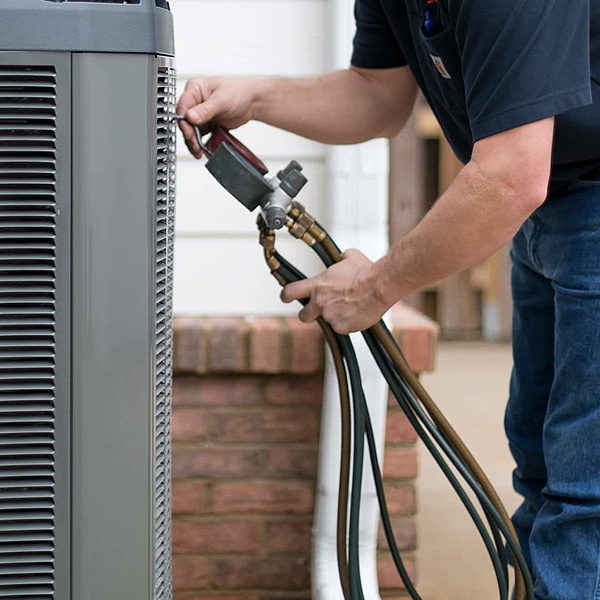 Air Conditioner Maintenance
Many people often think air conditioner maintenance is an unnecessary gimmick that HVAC companies push to pad their profits, however, this could not be further from the truth. Just as your car needs regular maintenance to keep the moving parts in good working order, your air conditioning unit needs the same. A well-maintained car will run more efficiently and break down less often, and a well-maintained air-conditioning system will run longer, experience less breakdowns, and use less energy.
We will check your system for signs of damage or general wear and tear, allowing us to make necessary repairs before they become major issues. This can prevent breakdowns during the hot summer months and even help your system run more efficiently, ultimately saving you money on your energy bills.
Benefits of Regular Air Conditioner Maintenance
Air conditioner maintenance is important when it comes to your home's comfort, here are some additional advantages when it comes to regular air conditioner maintenance in Aurora.
Air conditioner maintenance can prolong the life of your cooling system.
When a system is well maintained it will run more efficiently.
Regular maintenance will make sure that any safety issues are identified, before they become major problems.
Your home's air quality can be improved through regular maintenance.
Having your system maintained at the beginning of the season can reduce the chances of your system breaking down during the summer.
Regular air conditioner maintenance may save you money in the long run, by heading off minor issues and reducing your home's energy costs.
It is good to remember that maintenance and repairs that are not completed by a cooling specialist may void your cooling system's warranty.