AC Repair & Maintenance Services
Welcome to Grand Home Services, your premier HVAC contractor providing exceptional AC repair and maintenance services in Aurora, CO, and the surrounding Denver metro area. When the sweltering Colorado summers arrive, having a properly functioning air conditioning system is essential to maintain indoor comfort and beat the heat. Our team of skilled technicians is here to keep your AC running at its best, ensuring you and your family enjoy cool, refreshing air all season long.
We are committed to your utmost satisfaction with the services we offer.
Click here to view the air conditioner manufacturers we service >>
Air Conditioner Repair Services
At Grand Home Services, we understand the inconvenience of a malfunctioning AC unit, especially during the scorching summer months. Our highly trained AC repair experts have extensive experience diagnosing and resolving a wide range of cooling system issues. From minor glitches to major breakdowns, we've got you covered.
Our service begins with a comprehensive inspection of your AC system, pinpointing the root cause of the problem. We then provide transparent and detailed explanations of the necessary repairs and their associated costs. Rest assured, we only use genuine replacement parts and the latest industry techniques to ensure the durability and efficiency of your AC unit.
Here are some of the signs you may want to look for:
Unusual noises such as banging, clanging, and popping.
Your home cannot cool off sufficiently.
There are odd smells coming from your home's vents.
Your energy bill was unusually high this last month.
You have inconsistent cooling throughout your home.
The thermostat is constantly cycling on and off.
When you put your hand up to the vent, warm air is coming out.
Your unit will not turn on at all.
If any of these signs are showing around your Aurora home, contact Grand Home Services immediately for air conditioning repairs.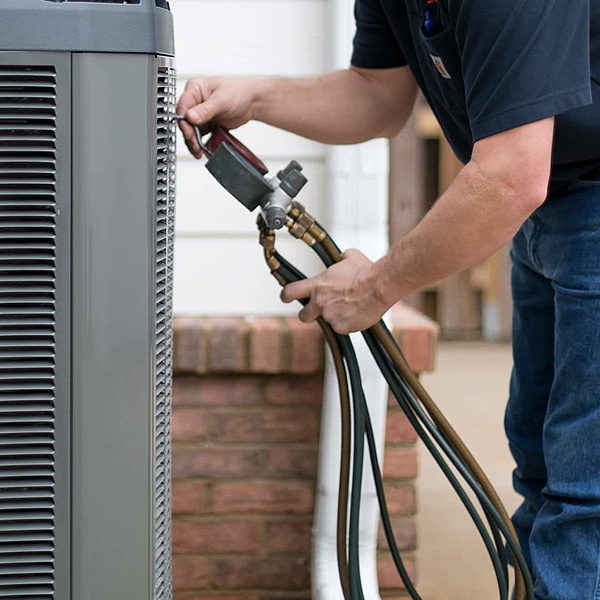 Air Conditioner Maintenance
Prevention is key to avoiding costly AC repairs and maintaining optimal performance. Our AC maintenance service is designed to keep your cooling system in peak condition year-round, saving you money on energy bills and extending its lifespan.
Our maintenance technicians will meticulously inspect, clean, and tune up your AC system, identifying potential issues before they escalate. We recommend regular maintenance at least once a year to keep your air conditioner running smoothly and efficiently, even during the most sweltering Colorado heat waves.
Don't let a malfunctioning AC system disrupt your comfort this summer! For top-notch Colorado AC repair and maintenance services, trust the experts at Grand Home Services. Contact us now to schedule a free estimate. Experience the difference of a well-maintained air conditioner today!