Commercial AC Repair & Maintenance Services in Aurora
It is important to have a team of cooling experts that have experience working with commercial AC systems. When you have experts working on your system, you will decrease the chances of damage occurring within your system and you can trust that the highest quality of work is taking place. This is especially true when you hire Grand Home Services in Aurora for all of your commercial AC maintenance and repair needs.
Click here to view the air conditioner manufacturers we service >>
Commercial AC Repair
Often you may have no warning that your commercial AC system is in need of repair, but when it stops working, it can mean that your commercial building stops working, forcing your company or your tenants to lose out. Here are some signs your commercial AC system may need to be repaired:
Unusual noises coming from your unit or vents.
Hot or Cold patches throughout your commercial building.
The thermostat is saying one thing, however those in the building are feeling uncomfortable.
Your building's energy bills have had a sudden rise.
Your system is constantly cycling on and off.
Your unit is no longer cooling the building sufficiently.
If you notice any of these signs it is a good idea to contact a cooling specialist straight away. Many of the issues can be easily repaired and repair and maintenance will prevent your system from breaking down at the worst of times.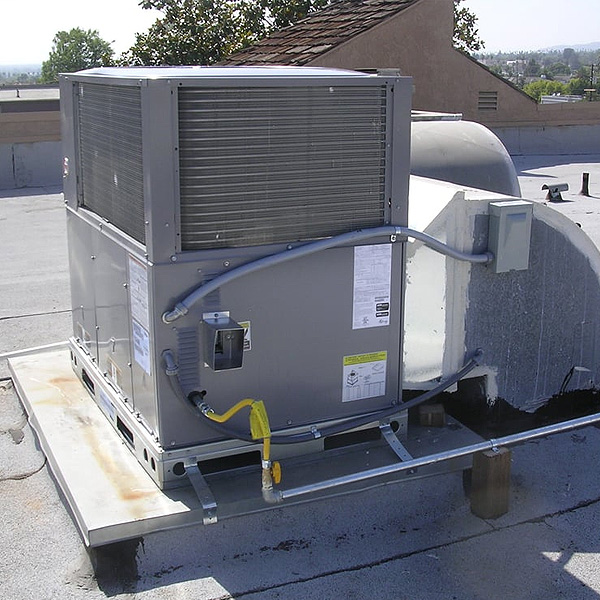 Commercial AC Maintenance
Having regular commercial AC maintenance performed on your system can bring many benefits to your AC system and your building. These benefits include:
A system that runs efficiently and effectively.
Reduced energy costs due to the fact that your system is not working as hard.
Your AC system may last longer when it is regularly maintained.
Better air flow through your AC vents.
Cleaner and healthier air.
A reduced chance of safety hazards or issues arising.
If you would like more information on how regular commercial AC maintenance in Aurora and the surrounding Denver area can benefit your building, contact the team of experts at Grand Home Services.