Furnace Inspection & Cleaning Services
Don't wait for a snowstorm for an emergency furnace repair. Have your heating system serviced at the beginning of the season so your furnace keeps running so you stay warm on those cold days. The vast majority of sudden furnace problems can be avoided with routine furnace inspections and proper maintenance. Better to keep your furnace running correctly than suffer a breakdown in the midst of a Colorado snowstorm!
We recommend annual check-ups and occasional service for home heating systems. Grand Home Services has the expertise to provide a thorough examination and perform smart repairs that keep your furnace heating the home consistently and efficiently this year and beyond.
We conduct a full system check-up and tune-up including:
Test fuel intake, pressure, connections
Replace or clean filters
Check wiring and electrical systems
Clean all parts, including careful removal and reassembly
Look for cracks, gaps, missing covers, leaks
Lubricate bearings
Test thermostat settings and operation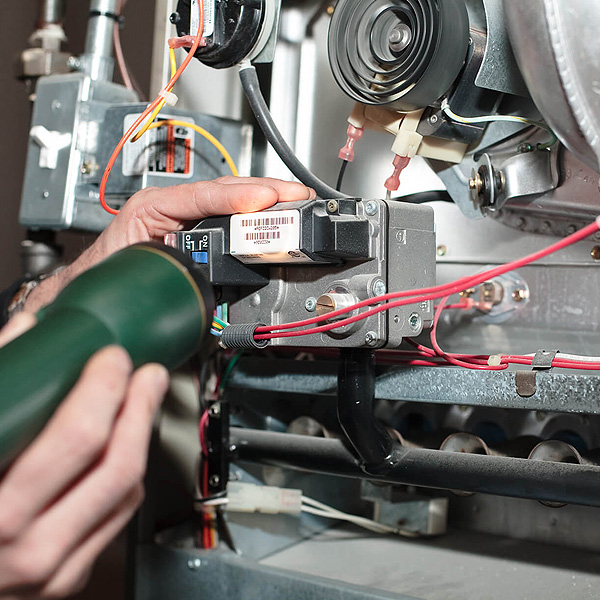 Things You Can Do to Prevent Common Furnace Maintenance Issues
You should definitely change your air filters once every month or two and inspect the furnace for obvious problems before and during heating season. Expect occasional maintenance needs over the life of your furnace, however.
You should also look for problems such as a noisy, rattling furnace or foul-smelling air. These can be signs of wear and tear, or even a more urgent and dangerous problem.
If the furnace heats rooms unevenly or seemingly fails to reach the temperature on your thermostat, call us for maintenance as soon as possible.
In short, don't put up with a faulty or unreliable furnace! Get an inspection and discuss the necessary maintenance with our technician. We'll get the furnace heating properly and inform you of how to take care of it moving forward.
Get in touch with Grand Home Services to schedule a furnace inspection or cleaning anywhere in Aurora or the surrounding Denver Metro Area. Give us a call at 720-365-1187 today to get started.