Boiler Installation & Replacement Services
With the winter weather across the Denver area, it is so important to have a reliable, energy-efficient heating system. Many of the older homes in Aurora utilize boilers to provide even and consistent radiant heating throughout the house. Old boilers, however, operate at a fraction of the efficiency of a new boiler, meaning boiler replacement may be a wise financial investment for you.
If you have a new home and you are looking for a reliable, economical way to heat it, or you are considering options on how to best heat your existing home, you may be wondering which option would be the best choice for your home. Most homes across the state of Colorado are heated using either a furnace or boiler. Of the two, boilers give homeowners many benefits that a traditional furnace can't provide. These include:
Heat production without the noise of blower or fan.
Boilers produce cleaner air thanks to the fact that it doesn't blow allergens around the home.
Boilers give you zone control so that you control which areas of your home are heated.
New boilers provide good energy efficiency and with zone control options you can save even more on your energy expenses.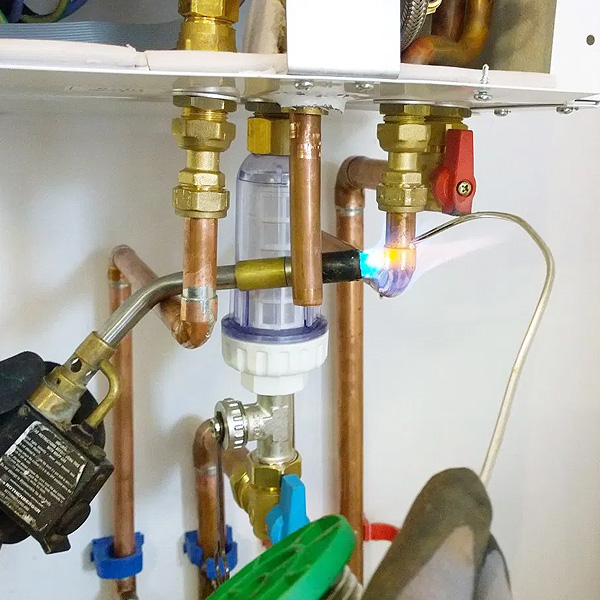 Installing a boiler as your heating source may be more costly upfront, this in comparison to installing a furnace, however, the benefits mentioned above may outweigh the initial purchase and installation cost. Boiler installation can help you stay comfortable through the cold winter months.
Boiler Installation
When it comes to heating your home, you have quite a few options. A boiler can be a great option when it comes to keeping your home warm, and boiler installation is likely the best option if you already have an older boiler in place.
If you would like to learn more about boiler installation and replacement, or make an appointment to have a new boiler installed or replaced, contact the team at Grand Home Services today.
Replacement Equipment
Click on the links below to view different choices available for replacing your current equipment.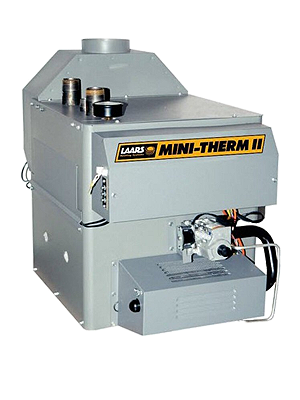 Laars Mini-Therm Gas-Fired Residential Hydronic Boiler
Laars Mini-Therm gas-fired residential hydronic boiler is the ideal heating appliance that saves home owners money on heating costs and has plenty of capacity to keep even the largest home comfortable on the coldest days. Newly improved Mini-Therm, features an attractive and easy-to service jacket, low-mass heat exchanger and a super-quick heating response to meet your residential application requirements. Ideal for new homes or replacement boilers, the
The Mini-Therm boiler operates efficiently to save energy and minimize utility bills, and is very compact, to save space. It's also easy to install, and its reliability has been proven in the field over many years to give you years of heating comfort and excellent dependability.
Mini-Therm boilers offer exceptional value with "high performance hydronics" that give customers the highest performance at the lowest cost. By far, Mini-Therm is the right solution for any size residential home heating system.